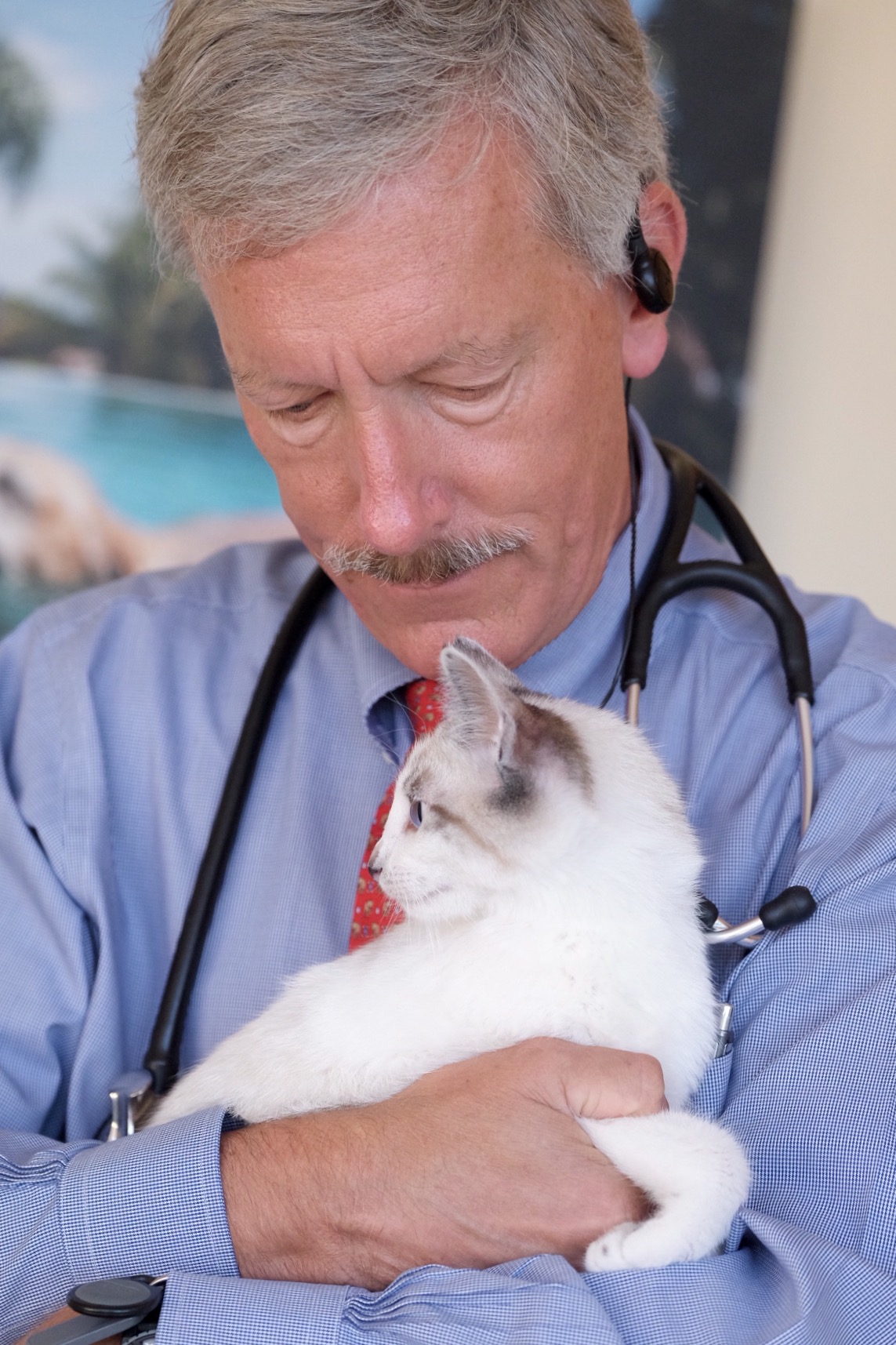 Gregory K. Ogilvie, DVM
Diplomate ACVIM (Internal Medicine, Oncology) & ECVIM-CA Oncology
Dr. Ogilvie a board certified internist and oncologist and is Professor and Division Director of Veterinary Oncology, University of California-San Diego, Moores Cancer Center and director of the Angel Care Cancer Center at California Veterinary Specialists. At the Angel Care Cancer Center in beautiful San Diego California, Greg cares for patients of all species and their families, teaches interns, residents, veterinary students and develops novel, new compassionate cancer therapies. Greg has authored or coauthored four books, Managing the Veterinary Cancer Patient, Feline Oncology: Compassionate Care for Cats with Cancer , Managing the Canine Cancer Patient: A Practical Guide to Compassionate Care and his newest, Critical Concepts to Providing Compassionate Cancer Care. This fifth generation Colorado native and an Ironman triathlete has also written over 200 scientific articles and chapters as well as over 120 scientific abstracts and posters. He has been awarded two international patents, over 10 million dollars in research grants and endowments as a principal or co-investigator, and is the recipient of many teaching, research and clinical awards. Dr. Ogilvie has lectured in scores of countries to many thousands of students, veterinarians, physicians and scientists about his love of the practice of veterinary medicine and oncology. When not caring for pets and people. Greg is a certified ski instructor and enjoys camping, SCUBA and doing Ironman triathlons. His greatest joys are his daughter, Torrie and his wife, Karla and their small herd of four legged children.
---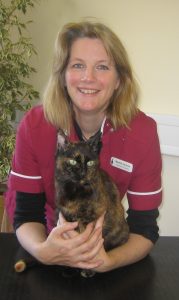 Martha Cannon, BA VetMB DSAM(fel) MRCVS
RCVS Specialist in Feline Medicine
Martha Cannon is an RCVS Specialist in Feline Medicine and a partner at the Oxford Cat Clinic, a first opinion and medical referral cat-only clinic in Oxford (www.oxfordcatclinic.co.uk). She graduated from Cambridge University in 1992 and remained briefly at the university to work as a small animal anaesthetist, before moving into small animal practice in Canterbury, where she established a radio-active Iodine treatment center for hyperthyroid cats. She gained the RCVS Certificate in Small Animal Medicine while in first opinion practice there before becoming Feline Advisory Bureau Clinical Scholar in Feline Medicine at Bristol Vet School. She then moved to Oxfordshire to work in private practice again, gained the RCVS Diploma in Small Animal Medicine (Feline) in 2002, and attained RCVS Recognized Specialist Status the same year. In March 2006 she established the Oxford Cat Clinic with her friend and colleague Caroline Blundell. Martha is a trustee director of the Feline Advisory Bureau and a member of the GCCF Veterinary Sub-committee. She is a regular speaker at continuing education meetings for veterinary surgeons and veterinary nurses.